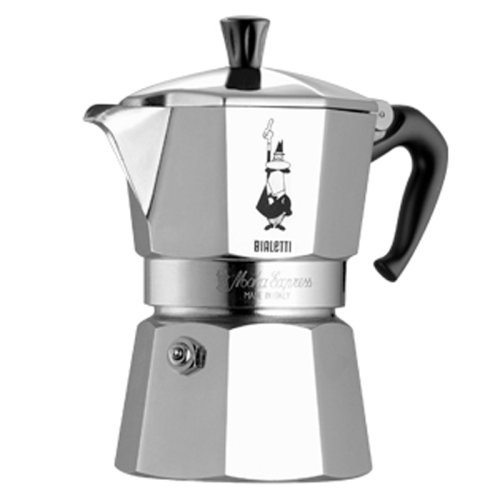 Having re-ignited my desire for decent coffee I was fortunate enough to receive a De'Longhi KG49 coffee bean grinder.
At 22cm x 13cm x 11cm and weighing in at 0.8kg, when empty of course, the KG49 is a small but perfectly formed coffee bean grinder that takes up minimal room, and in its matt black finish it looks sleek and stylish and is a great kitchen appliance. I have only seen the K49 in black and am unsure whether it can be bought in alternative colors.
The K49 is tough, durable and feels solid. All components look like they are made out of good quality materials and during my period of ownership I have had no problems or faults with my K49. De'Longhi do provide a 12 month manufacturer's warranty from the date of purchase for that extra piece of mind, although based on my experience of not only the K49 but other De'Longhi products I doubt this will be required. It is nice to have nonetheless though.
The KG49 has the capacity to grind up to 90g of coffee beans in one go, which the manufacturers claim is enough for 12 cups. For such a small appliance I find this a staggering amount and think that it is more than enough. So whether you are the most popular person in the village, or a complete loner, the K49 is likely to grind enough coffee in one sitting to satisfy all guest, or not as the case maybe.
The K49 has a decent length of cord, about a meter, which should be more than enough for most consumers. On the bottom of the K49 there are anti-slip rubber feet and these are very efficient and have not given way, no matter how much pressure I have applied, ensuring it stays firmly where put at all times.
Using this coffee bean grinder is a doodle and simply involves removing the lid, pouring in the desired amount of your favourite coffee beans, putting the lid back on, pressing the button on the top of the lid and letting the machine do its thing. Grinding coffee beans has never been so quick, easy and effortless.
The transparent mixing bowl, complete with those all important safety clips etc, allows the user to see exactly what is going on during the grinding process. This not only allows the user the opportunity to ensure the beans are being ground to the right consistency but also to ensure that the blades are operating as they should and to spot any potential problems and sort them before they get out of hand.
This grinder gives the flexibility of allowing the user to decide exactly how fine they want the end result to be by having a built in indicator, which is a series of 3 LED lights above which is coarse, medium and fine. A few minutes after pressing and holding down the button the coarse led will illuminate, shortly followed by the medium led and finally the fine led. If you want a coarse coffee blend then stop grinding as soon as the first LED illuminates. If a medium blend is desired then stop grinding when the medium LED illuminates, and if a fine blend is desired carry on grinding until the fine LED light illuminates. Simples right?
Once the coffee bean is ground to the desired level the lid is removed, the inner pot (containing the coffee as well as the blade – so be careful here) is removed and the contents poured in to the percolator, coffee maker or whatever other device you may have.
Cleaning the grinder is a chore, but then I guess it is a fair price to pay for freshly ground coffee beans of my choice. To make it worthwhile I tend to grind a batch up all in one go, although care is needed not to make too much since, in my experience, freshly ground beans only seem to last a few days in an airtight container at the most.
Grinding coffee beans does make a bit of a mess, although most of this is contained within the machine, until you take the lid off. In my experience it doesn't matter whether the beans are ground to a coarse, medium or fine consistency the mess is still the same and there are three parts of the grinder that need cleaning every time, which are the lid, the inner pot and the outside of the grinder itself. De'Longhi do provide a brush to 'sweep' the ground coffee in to a container, as well as cleaning the grinder after use but a sweep is just not enough and a more thorough clean is required every time. Therefore, brushing followed by washing is the only way to properly clean the grinder.
As well as grinding coffee beans there are other uses for the K49 and I find it ideal in making dips for breadsticks, tortilla chips and crisps. You know the situations, when only a small amount of food stuffs are to be processed and using a fully fledged food processor isn't going to work because the quantity of food stuff just isn't there.
For all coffee lovers out there grinding your own beans is the only way to go, I can't believe it has taken me so long to figure this out, therefore a coffee bean grinder is an absolute must have kitchen accessory and I can't recommend the De'Longhi KG49 highly enough.
Image Credit
Source: